On March 11th, at 10-12am, at the Palais des Nations, in Geneva, the Permanent Missions of Germany and Finland will hold the event "Experiences in Strengthening Security of Tenure for the Urban Poor around the World".
The event will focus on examples of policies and practices addressing security of tenure around the world, as one of the crucial elements of the right to adequate housing. In doing so, the event also seeks to offer an opportunity to spell out and discuss the particular situation and concerns of women in relation to tenure security.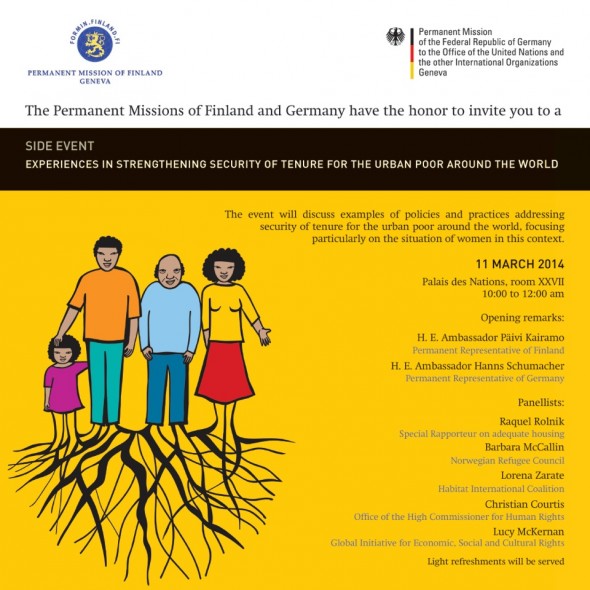 To read the complete concept note, click here.